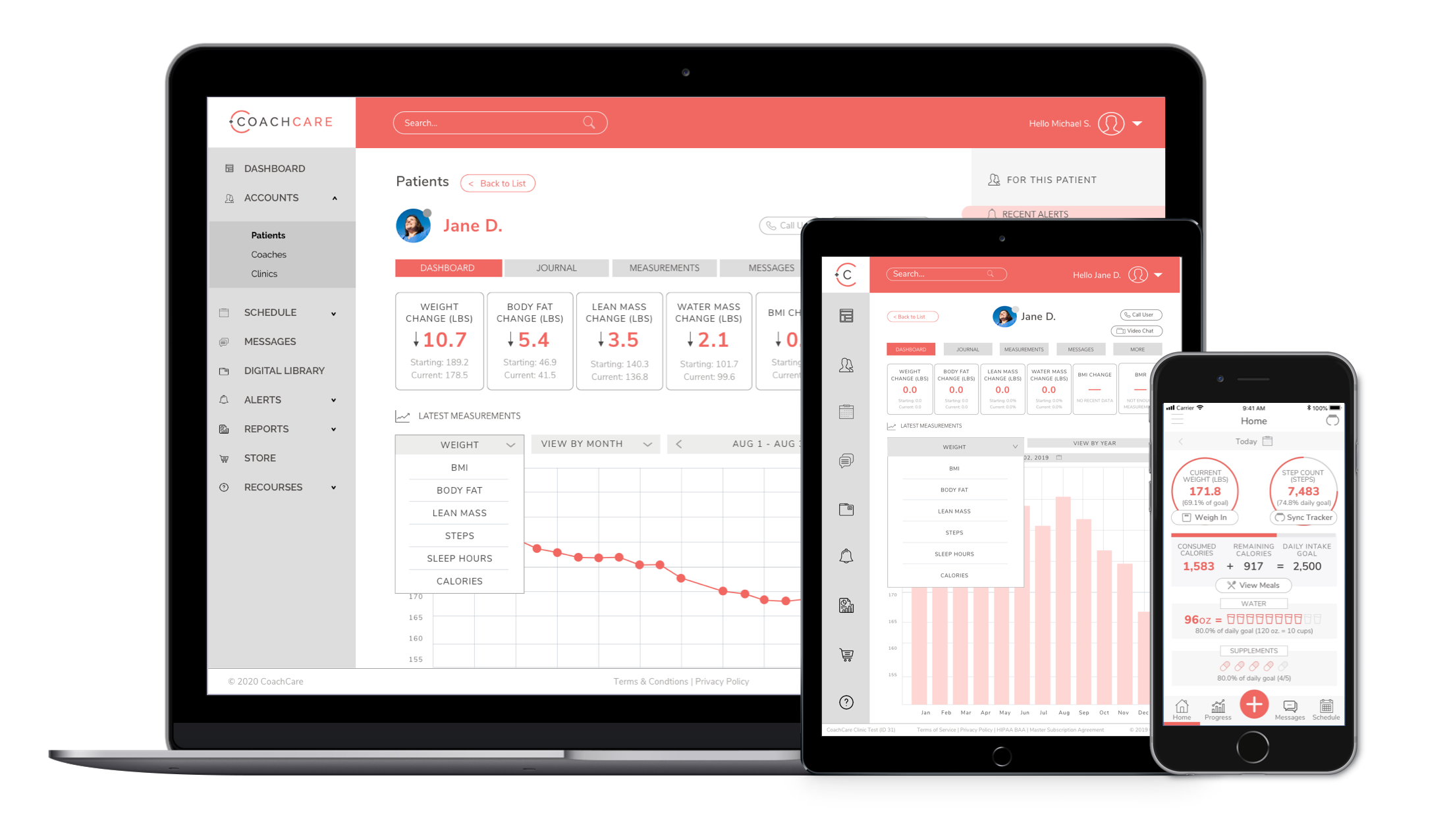 Virtual health empowers a higher standard of patient care.
This digital health technology overcomes barriers to quality medical services — building your practice's efficiency in the process.
That means better outcomes for patients and a smoother workflow for your practice.
Features

---
From consultations to specialty follow-ups and chronic condition management, best-in-class virtual health platforms increase patient touch points and close treatment gaps. Outcomes improve, and patients gain confidence in their progress.
Virtual health tools enhance this telehealth-based care delivery, with features like:
•
Improved Engagement
Live video and instant messaging provided through a patient mobile app and provider web dashboard
•
Health Metrics Tracking
For an at-a-glance review of biometrics using our connected devices, vitals, and behaviors.
•
Automated Sequences
Like patient reminders to schedule appointments, log health data, track prescription side effects, and even journal meals.
Benefits

---
Telehealth enables better communication between patients and their caregivers, but virtual health services go above and beyond on this potential to more closely replicate the in-person care experience. Today's telehealth platforms combine their remote capabilities with remote patient monitoring that:
Improves patient engagement with collaborative monitoring.
Designs better treatment based on real-time data.
Increases patient accountability in their own self-care.
Enables data monitoring for timely interventions.
Closes gaps, ensuring faster problem-solving.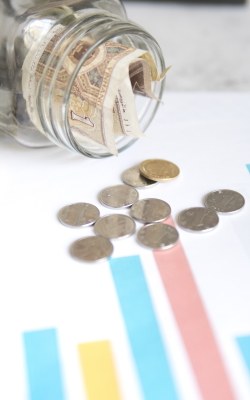 Insurance Reimbursement

---
Medicare and private insurance companies are embracing the benefits of virtual patient care. If a significant portion of your patients would benefit from being monitored remotely and are covered by Medicare or commercial payors, then you may qualify for remote patient monitoring services. Additionally, your clinic may receive substantial monthly reimbursements for providing RPM to patients.
Not sure if you qualify for RPM? Take our quiz to find out.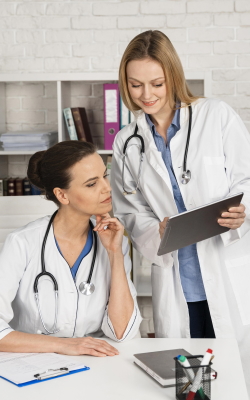 Virtual Health Customized for Your Practice

---
At CoachCare, we believe virtual technologies shouldn't disrupt your workflow. Our solutions are designed to mirror your needs, augmenting operations and the standard of care you deliver.
Our systems easily integrate with your existing operations and provide purpose-driven platforms for:
Primary & Family Care
Bariatricians and Bariatic Surgeons
Endocrinologists
Gastroenterologists
Cardiologists
Integrative & Functional Medicine
Get Started

---
Patient-centric care shouldn't be complicated. Virtual health systems make it easy — and support better efficiency for your practice in the process.
Reach out to get a customized solution for your clinic's needs, ready to integrate right away. With pricing plans suited to health care services of all sizes, our team is ready to support your journey to better patient care.