ADD OVER $20,000 OF MONTHLY REVENUE

---
With RPM, your clinic can add significant monthly revenue and improve patient outcomes in 2 weeks without adding staff or chasing new patients.
CoachCare's RPM platform is designed to accommodate individual practices while supporting multiple specialties. If you are a sole practitioner, our remote patient monitoring tools can be tailored to your unique objectives and workflow.
Our team can quickly integrate the new platform with your facilities in as little as two weeks, and typical CoachCare RPM clients see 11.2x ROI once they go live.
Case Study 1

Dr. Verma, an independent primary care physician, grew his remote patient monitoring program from zero to over $20,000 in monthly revenue with just 100 patients.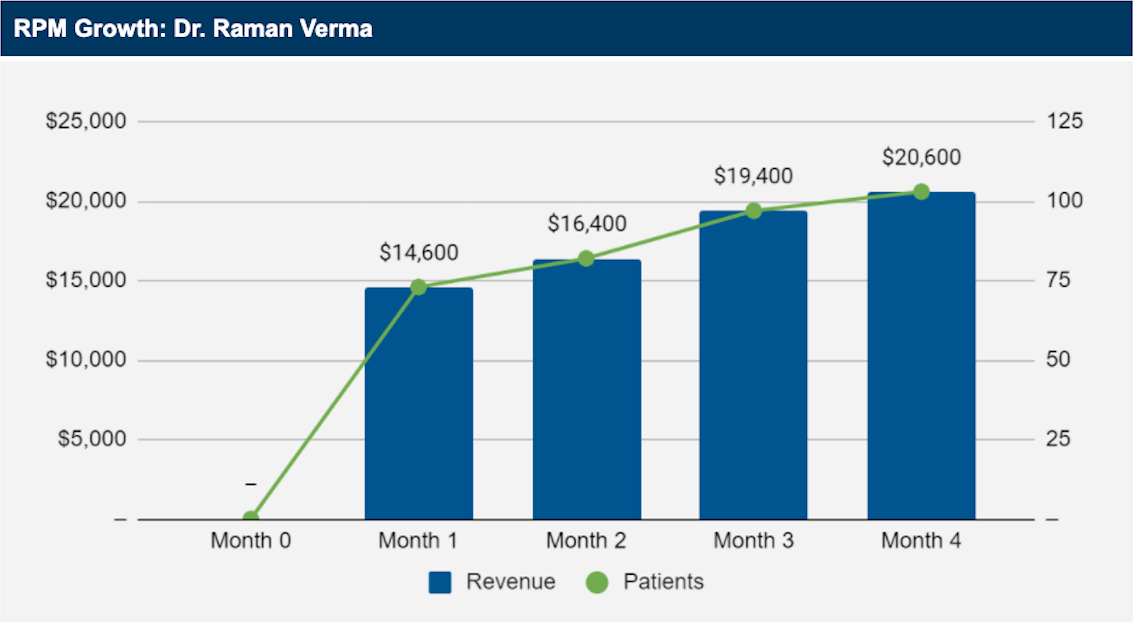 CUSTOMIZED FOR YOUR SPECIALTY

---
We have developed our platform to support multiple specialities and conditions uniquely. A diabetic patient has different needs than a post-bariatric surgery patient. While most remote health monitoring platforms take a one-size-fits-all approach, forcing you to adjust your workflow to fit the technology, we take the opposite approach - our platform wraps around your workflow.
While we support almost any speciality or condition, we have particular expertise in:
Primary and family care
Bariatric surgery and medical weight management
Endocrinology
Cardiology
Gastroenterology
Our platform also works with an array of remote patient monitoring devices, allowing your doctors to get consistent, relevant information from each patient.
BENEFITS AND OUTCOMES

---
•
Condition specific
Patients are focused in on the most relevant metrics and information.
86% better outcomes
•
Rapid & simple implementation
Technology that wraps around your workflow to limit your change management distraction.
2 week implementation
•
Maximized claims
Since we have expertise at the condition level, we know the nuances between diabetes and hypertension when it comes to submitting claims.
95% claims approval