Fast Setup for Better Patient Care

---
Significantly increase your clinic's revenue and improve patient outcomes with CoachCare's fast and efficient remote patient monitoring system. Our team can quickly integrate the new platform with your facilities in as little as two weeks so you can start earning reimbursements, and provide better remote care to your patients right away.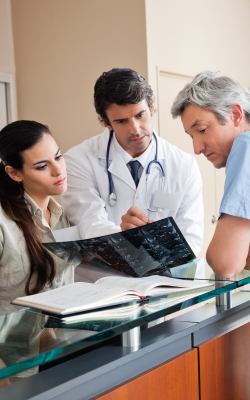 What Is Remote Patient Monitoring?

---
Remote patient monitoring (RPM) is a data tracking telehealth tool that enables providers to monitor health information for patients with acute or chronic conditions on an ongoing basis. Connected devices capture patient medical data such as blood pressure and blood glucose, empowering them to take charge of their health and wellness. Providers then monitor their patients' health with daily updated data, substantially improving the quality of care.

Whether at home, work, or even vacation, your patients can regularly, easily and privately report their health to you, closing the gap between office visits. With remote patient monitoring software, you'll have everything you need to help your patients, staff, and practice thrive in today's digital age.
How it works

---
CoachCare's remote patient monitoring platform is easy and efficient for providers, patients, and billing staff. No tedious, complicated setup process. No extensive changes to your practice's organization or function. Our remote patient monitoring software is designed to integrate seamlessly with your existing processes, no matter how large your practice or health enterprise.

We'll have you submitting claims for reimbursement in as little as two weeks!
Step 1

Implement & Train

In 2 weeks, we'll brand your mobile app, train clinical and billing staff and develop a patient identification and communication plan together.

Step 2

Monitor Patients

Once live, you'll review patient data in the dashboard and check in virtually or in person with your patients 1x per month. All of your time is automatically tracked to keep billing simple

Step 3

Get Paid

You'll submit all of your claims once each month in bulk using our detailed billing report and with the support from our AHIMA and AAPC certified RPM billing experts.
Features & Devices

---
Health Tracking
Keep your finger on the pulse of your patients' progress with real-time sharing of patient health data with telehealth technology. Patients can track their progress in a mobile app while providers monitor key metrics via tablet or web dashboard.
RPM-Approved Devices
In addition to CoachCare's suite of home health monitoring devices, we integrate with most third party monitors to suit your remote patient monitoring needs.
Secure Video Visits
Supplement standard office visits with telemedicine video conferencing to check in with your patients more regularly, improving patient communication and quality of care while saving your clinic money and establishing an innovation advantage.
Automated Time Tracking
Let our remote patient monitoring tool handle the time tracking for you, ensuring all of your allotted patient time is efficient, documented, and effective.
Claims Documentation
Easy and fast documentation makes claims filing simple, securing your remote patient monitoring reimbursements and saving your clinic time and money.
Claims Support
Access our AHIMA and AAPC certified billing experts any time to ensure your staff is trained, your claims are submitted properly, and your reimbursements are maximized.
Benefits

---
Expert claims support for maximum reimbursements and increased revenue
Better provider and patient engagement
Improved quality of care for patients
Two-way accountability between patient and provider
Faster and more personalized access to care for patients
24/7 tech support for providers, staff and patients
Maximize Your RPM Insurance Reimbursements with CoachCare Support & Consultations

---
Remote patient monitoring services are so essential for better patient care, that Medicare and private insurance companies now offer reimbursement to encourage you to implement a remote health monitoring system for your own patients. Each CPT code covers a different aspect of the RPM service, from initial setup, to device supplies, to telehealth visits, to ongoing care. To secure your reimbursement, it's crucial to understand the various CPT codes and submit your billing claims properly.

That's why CoachCare offers consultations with our Certified Professional Coder- Instructor and AHIMA certified billing trainer to help you correctly submit your billing information, securing your maximum reimbursement quickly and efficiently.

Typical CoachCare RPM clients see $229 per patient and 11.2x ROI. Find out how much additional revenue you could be generating: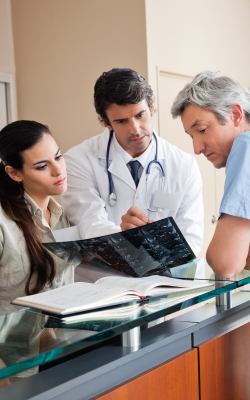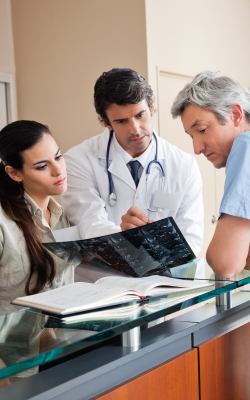 RPM Customized for Your Clinic

---
Our technology is primed to serve healthcare facilities of all sizes and specialities, including:
Primary & Family Care
Bariatricians and Bariatic Surgeons
Endocrinologists
Gastroenterologists
Cardiologists
Integrative & Functional Medicine
Let's Get Started!

---
Ready to take the next step into better patient care? Register your practice with us to begin the customized implementation of your remote patient monitoring system, and start maximizing your reimbursements.