< Back
Who Qualifies for Remote Patient Monitoring?
Remote patient monitoring helps providers deliver quality care to their patients regardless of their location. But this opportunity isn't without its costs. Fortunately, remote patient monitoring reimbursement can help you manage costs. To access reimbursement, you must ensure that your patients qualify for the services you're interested in.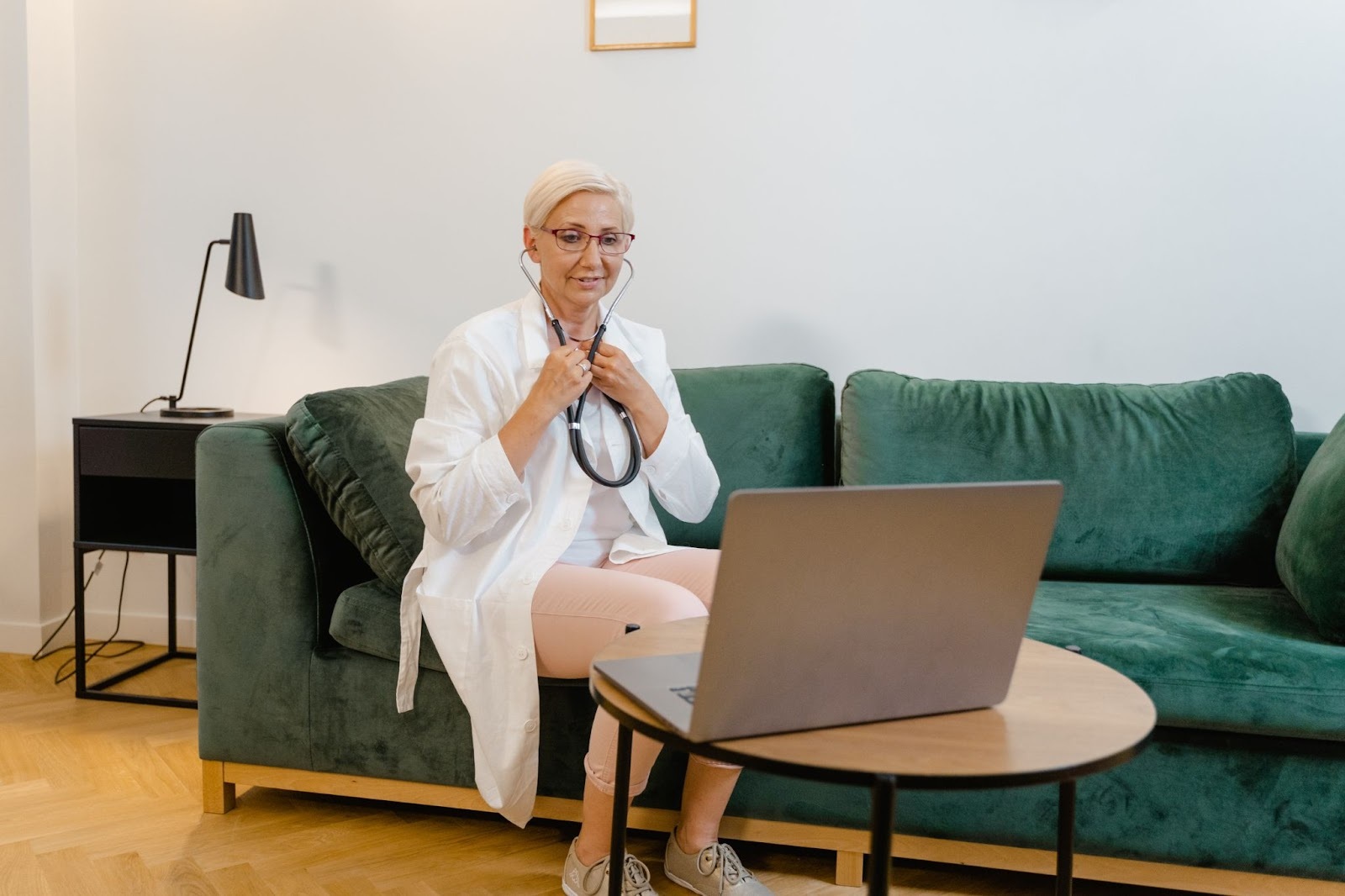 A Brief Review of Remote Patient Monitoring (RPM)
Remote patient monitoring (RPM) is a type of telehealth that helps providers manage and monitor patient health from afar. It may be used to treat acute or chronic conditions.RPM typically involves using devices to monitor patient health data, including vital signs and symptoms. These devices can notify healthcare providers about problems before they worsen, allowing them to proactively address patient needs and reduce the likelihood of costly hospitalizations or more severe health issues.
Healthcare providers can save money with RPM, too. Less in-person demand can easily lower the costs of operation. However, it's important to understand reimbursement for remote patient monitoring services to manage costs effectively. 
Requirements to Qualify for RPM
Type CMS has announced its plans to extend COVID-era RPM rules through 2024. That means things like home health monitoring equipment and other telehealth services will continue to be eligible for reimbursement. It also means the same rules from the past several years will continue to apply for the foreseeable future. 
As a result, the basic requirements patients must satisfy to qualify for remote patient monitoring include the following:
Must be an established patient, one with whom the physician has had a prior new patient E/M service. (This E/M service may be done via telehealth.)
Can be a patient with chronic condition(s), acute condition(s), or both.
If a patient qualifies for RPM, providers can bill these services using CPT codes. However, some additional requirements affect whether remote patient monitoring CPT codes are billable:
CPT Codes 99453 and 99454: Monitoring must occur for at least 16 days of a 30-day period
CPT 99453: Can be billed only once per episode of care (defined as "beginning when the remote physiologic monitoring service is initiated and ends with attainment of targeted treatment goals")
Even when multiple medical devices are provided to a patient, the services associated with all the medical devices can be billed only once per patient per 30-day period and only when at least 16 days of data have been collected. 
Who Can Furnish RPM CPT Codes?
RPM services fall under the umbrella of Medicare for Evaluation/Management (E/M) services. That means only physicians or non-physician practitioners – like nurse practitioners or physician assistants – eligible to bill E/M services can order and bill RPM.
Can anyone in my practice assign these codes?
Clinical staff under the general supervision of an eligible physician may be able to utilize RPM services. However, only qualified providers can manage furnishing and billing. Similarly, Independent Diagnostic Testing Facilities cannot furnish or bill RPM services. 
Relevant Remote Patient Monitoring CPT Codes to Know
Some of the most important remote patient monitoring CPT codes to familiarize yourself with include the following. Please note that some codes come with additional specifications you'll need to follow to bill them.  
CPT 99453: Reimbursement for the one-time cost of setting up RPM and educating a patient on how to use it.
CPT 99454: Reimbursement for the supply of the RPM device.
CPT 99457: Reimbursement for the first 20 minutes clinical staff spend monitoring the patient remotely monthly.
CPT 99458: Reimbursement for 20 or 40 additional minutes spent by clinical staff monitoring the patient remotely.
Other remote patient monitoring CPT codes that are specific to certain devices or monitoring needs include:
CPT 99473
CPT 99474
CPT 99091
CPT 95251
Trust CoachCare to Manage RPM Billing & More
CoachCare makes it easy to manage remote patient monitoring billing so that you can dedicate your time to what matters most: helping your patients. 
Our AHIMA- and AAPC-certified billing specialists can help you bill for your RPM patients. We take care of claim submissions efficiently so you can get paid quickly. 
Our monitoring services also help you stay on top of patient needs while allowing you to take some weight off your staff.
We're your top provider of RPM software, devices, and support services. Get started today to see the difference yourself.