< Back
Remote Patient Monitoring vs. Remote Therapeutic Monitoring
Remote patient monitoring uses technology to monitor a patient's health and notify healthcare providers when action is necessary. On the other hand, remote therapeutic monitoring focuses on measuring a specific treatment's success.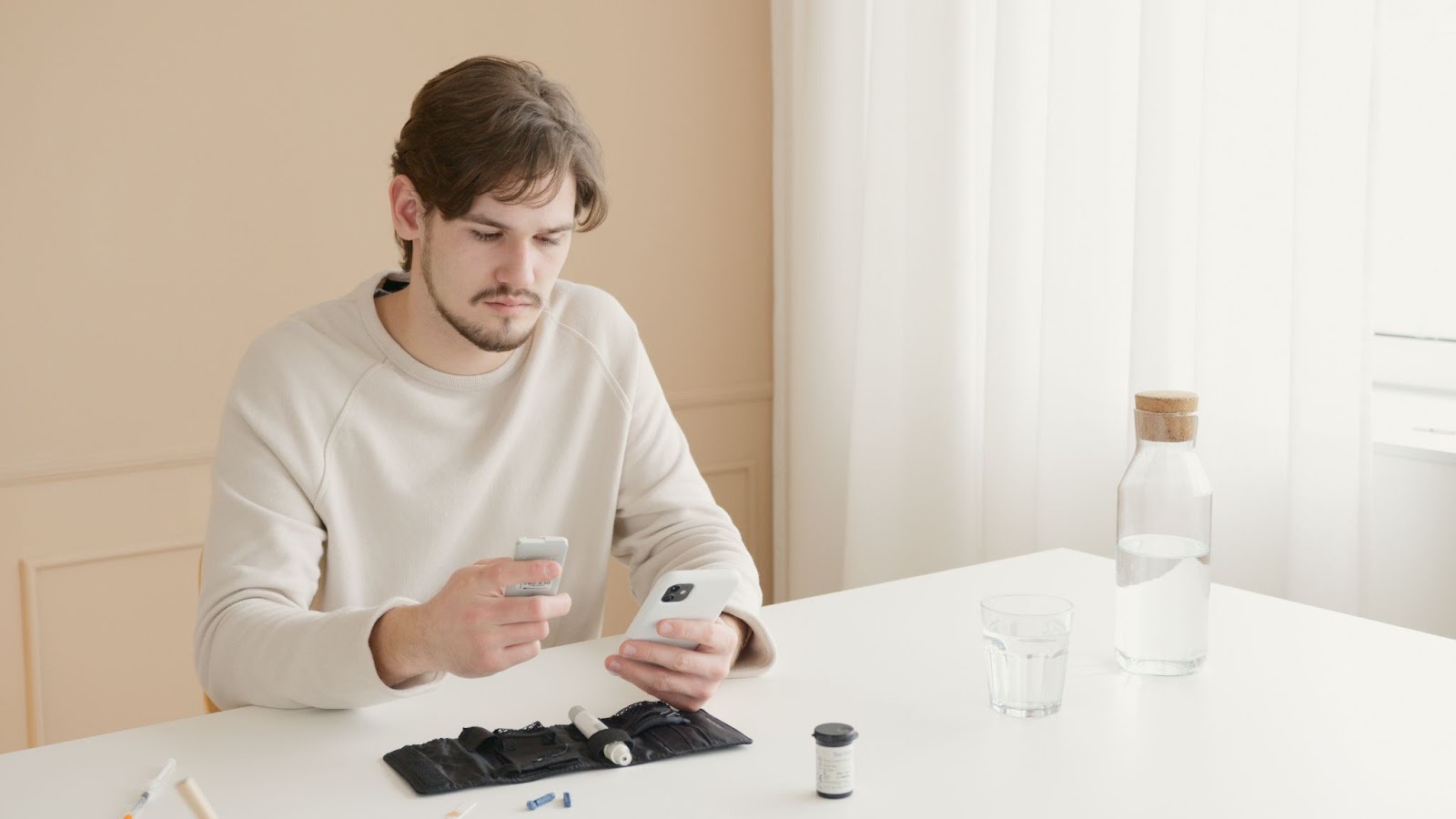 These two similar, yet different solutions are paving the way for a future of healthcare that's increasingly tech-based. 
But this is advantageous for both patients and providers; RPM and RTM may help all parties involved save time, money, and stress by spotting areas of need before they become more significant. 
What is Remote Patient Monitoring (RPM)?
Remote patient monitoring involves using devices that monitor some aspect of a patient's health, such as their vitals, and notify healthcare providers when problems arise. Its overall goal is to make it possible for medical professionals to see changes that might warrant attention.
As a result, RPM helps patients avoid costly hospitalizations or long-term health concerns. It also helps providers limit overhead and other costs that go into caring for patients.
Benefits of RPM
Especially when combined with other telehealth services, RPM has benefits that can revolutionize healthcare for all involved, including:
Cost: Patients can save on travel costs and care costs while providers spend less on in-person resources used to treat severe health concerns.

Accessibility: Care is accessible from any location with an internet connection, which is ideal for patients with limited access to in-person treatment.

Health: Less time spent in doctor's offices and hospitals means lower risks of infection.
What is Remote Therapeutic Monitoring (RTM)?
Remote therapeutic monitoring allows occupational therapy practitioners (OTPs) to track a patient's response to therapeutic treatments. This technology focuses on measuring a treatment's efficacy so that OTPs can make timely adjustments between sessions.
Some forms of RPM may be involved in RTM, but the two practices have different goals. Instead of looking for warning signs and shifts in health, RTM sheds light on whether care is working so that appropriate changes can be made.
Benefits of RTM
Just like RPM, RTM has perks that have brought it to the forefront of many minds. Some of its benefits include the following:
Effective Care: With real-time feedback to pull from, providers can develop treatment plans that effectively target their concerns.

Cost: More effective care may also be shorter care or care that requires less outside intervention. Each of these means that RTM can potentially help patients and providers save money.
Understanding Key Differences Between RPM & RTM
While RPM and RTM are similar in many ways, they are distinct treatment options that have unique goals.
| | | |
| --- | --- | --- |
|   | Remote Patient Monitoring (RPM) | Remote Therapeutic Monitoring (RTM) |
| What is the purpose? | Track health information to monitor a condition or when to seek medical care | Measure a treatment's effectiveness |
| Who is an eligible patient? | People with chronic health conditions, disabilities, etc. | People engaging in therapeutic treatment (ex: physical therapy patients) |
| What are the reimbursement possibilities? | CPT codes available to bill for reimbursement |   |
You don't need to undergo treatment to benefit from RPM devices. For instance, a person with diabetes might use RPM tools to monitor their blood glucose levels and avoid sudden changes. Their doctor may use this information to act before health complications arise. 
But the purpose here is not to track how well a particular medication or treatment method works – that falls under the umbrella of RTM.
Count on CoachCare for RPM Devices & Services
At CoachCare, we have the high-quality RPM devices your organization needs to facilitate efficient and accessible patient care. Whether you're interested in RTM, RPM, or both, CoachCare is here to provide the services and technology that make a difference. Take our quiz today to learn more about the RPM devices that might fit your needs.