< Back
Remote Patient Monitoring for COPD
Telehealth is an effective and growing method of virtually delivering high-quality care to patients. The use of telehealth services by healthcare organizations is rising, especially since the COVID-19 pandemic, when the ever-increasing need for virtual care became apparent.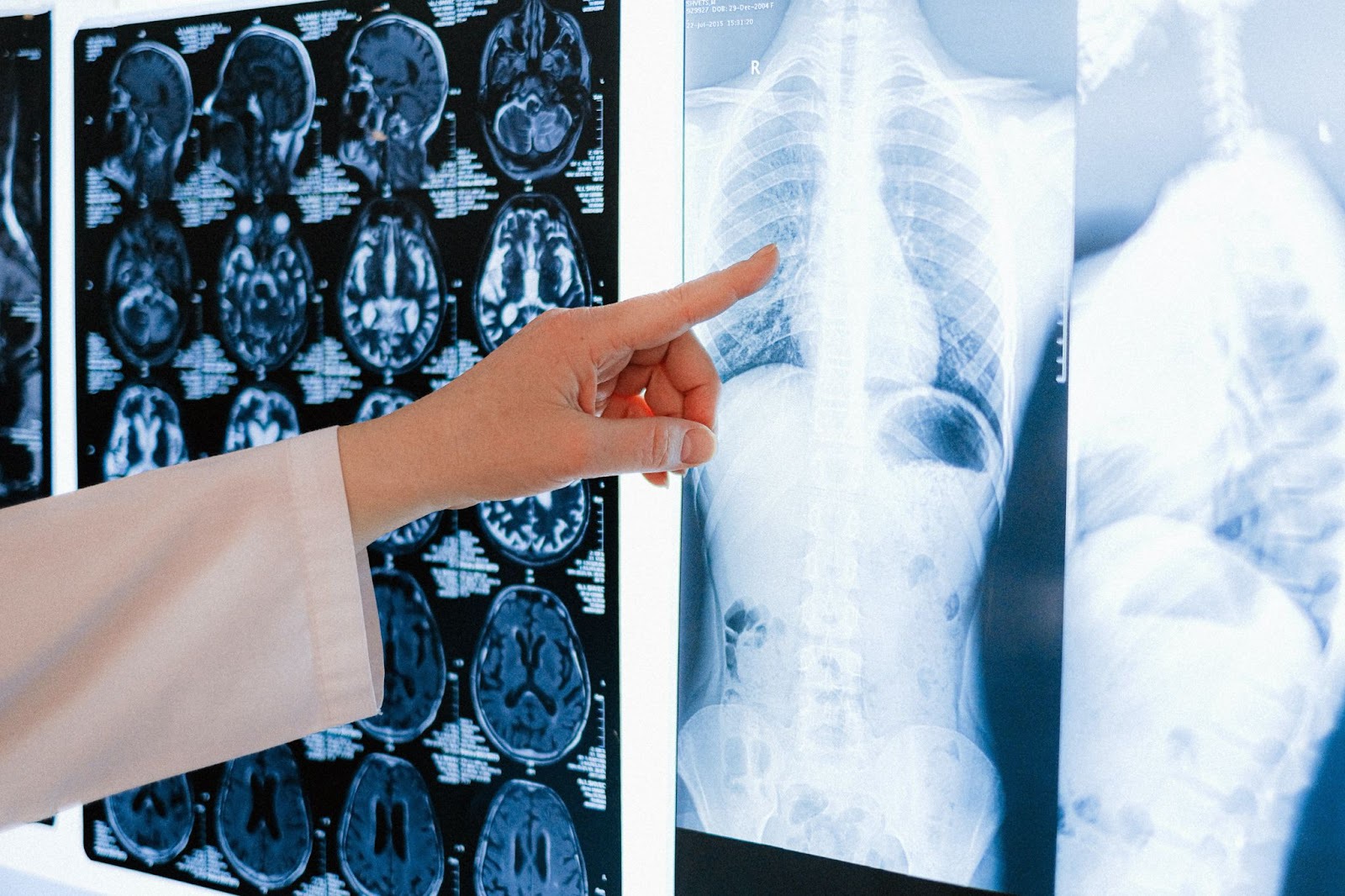 Healthcare organizations use remote patient monitoring (RPM) to improve outcomes for patients with chronic conditions and reduce costs. RPM devices send data from patients to clinicians electronically, allowing for more efficient treatment and even early detection of potentially life-threatening issues.
One specific group that can benefit from early detection is patients with chronic obstructive pulmonary disease (COPD). RPM for COPD can help detect exacerbations sooner and reduce emergency room visits. Let's look more closely at COPD and how RPM devices can support patient outcomes and hospital organizations' bottom lines.
What is COPD?
Chronic obstructive pulmonary disease (COPD) is an ongoing lung condition that causes breathing difficulties due to airflow obstruction from the lungs. Two common conditions cause COPD: chronic bronchitis and emphysema. 
Symptoms of COPD can include:
Wheezing
Chronic coughing
Shortness of breath
Frequent mucus production
Chest tightness
Fatigue
COPD can worsen over time. However, with proper treatment and monitoring, many people can maintain a comfortable quality of life with this disease.
How Can RPM Help COPD Patients?
According to the Centers for Disease Control (CDC), around 15.7 million Americans have a COPD diagnosis. COPD is not curable, but it can be treated effectively. One method that allows clinicians to help patients with COPD is using RPM technology.
Devices for COPD allow physicians to monitor patients' oxygen levels, which helps them provide treatment before COPD exacerbations occur or worsen. RPM technology can also give physicians insight into other key health information. 
For instance, one study from UCLA collected spirometry data daily from 17 patients with COPD. With the data researchers collected, the team could identify exacerbations earlier. 
Another recent study that included 126 people found that unplanned hospital admission rates were lower in patients who participated in the RPM for COPD. ER visits were reduced by 44.3% with the help of RPM devices.
These findings suggest that RPM for COPD is a potential solution for long-term care. By treating problems before they escalate, healthcare providers can limit the condition's impact.
Which COPD Patients are Eligible for RPM?
COPD patients with frequent or severe exacerbations and patients discharged from hospitalization are typically the best candidates for RPM. These two subsets of COPD patients can benefit from daily monitoring of vitals and symptoms. Patients with acute COPD can also benefit from using the RPM devices, which may increase their likelihood of seeking help before symptoms worsen.
What RPM Devices are Used for COPD?
There are two devices that clinicians typically use with COPD:
RPM Pulse Oximeter: A pulse oximetry device measures the oxygen in the patient's blood. Oxygen saturation levels are taken daily and transmitted to the physician. The RPM device signals the physician if a patient's level drops too low.
RPM Spirometer: A spirometer measures how well a patient breathes in and out and how easily they can exhale.
Apps for COPD Management 
Apps can be a vital component of RPM technology. Some may link directly to equipment, while others provide details to further support COPD management. Examples of apps that can help include:
EPA's AIRNow App: With this app, people can check the Air Quality Index (AQI) for any area so that they can stay indoors if necessary, as poor air quality can worsen COPD. This app is available on Android and iOS devices.
Prana Breath: Calm & Meditate: The Prana Breath app offers many breathing techniques to practice, a creative way to exercise the lungs. This app is available on Android.
The COPD Pocket Consultant Guide Mobile App: The COPD Foundation offers an app to help people manage their COPD. The app includes instructional videos for inhaler use, medications, and more to help people manage their COPD. This app is available for both Android and iOS users.
CoachCare Has Your RPS Solutions  
RPM devices used with COPD patients can help your bottom line, reduce hospitalization costs, and limit the need for office visits. By catching symptoms before severe exacerbations occur, RPM for COPD helps patients live better lives. 
If you're ready to help patients with COPD, get in touch with CoachCare for RPM solutions. You can ensure reimbursement for your services, as reimbursement codes for RPM COPD will be sent to the proper payers for a refund. Reach out today and let us help you support your patients with RPM for COPD.