< Back
Survey: Use of RPM and Telehealth Dramatically Expands in the Wake of COVID
As a medical provider, you know that the COVID pandemic has changed the way you care for your patients. While focusing on their health, you've probably encouraged some patients to remain at home, as well. With more telehealth and remote patient monitoring services, walking that fine line between health maintenance and COVID exposure is easier now than it's ever been.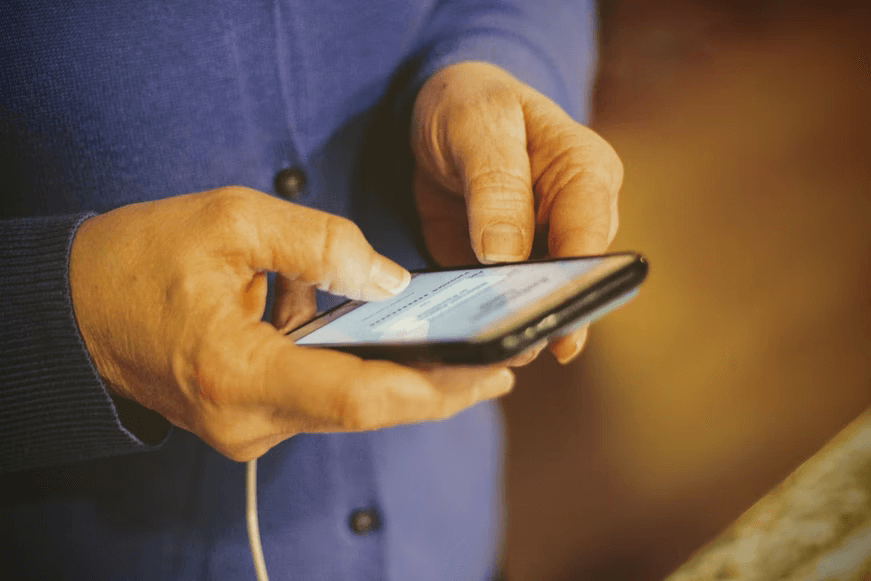 CoachCare recently surveyed more than 1,440 people regarding remote patient monitoring systems and telehealth in the wake of COVID. The respondents answered questions focused on:
The type of clinic they visited
Their use of virtual or telehealth services before COVID 
Their reactions to using those services
The things they found most helpful about these services
The survey returned responses from a mix of patients attending various clinic types. Slightly more than 75% of respondents attended weight management clinics, while 17% went to bariatric clinics. The remaining 8% attended either ENT, gynecology, allergy, integrative/functional providers, or listed another type of clinic.
RPM and Telehealth: Before and During COVID
Hospitals and medical offices across the nation became overwhelmed with patients as the pandemic spread. This, paired with stay-at-home orders and other efforts to contain the virus, caused the urgent need for telehealth strategies. According to a McKinsey & Company report, patient use of telehealth is 38 times higher now than it was in 2019. 
Remote patient monitoring has seen a similar increase. The National Library of Medicine reports that RPM systems are an effective approach for managing COVID symptoms at home. Their reports go further, stating that RPM increases patient satisfaction, reduces readmissions, and provides for a more effective healthcare system. 
Data such as this has led the Centers for Medicare and Medicare Services to change its reimbursement rules to make RPM more accessible and broaden telehealth access. As COVID cases rise, so does the need for RPM technology.
The above-referenced McKinsey report states the high increase in patient use of telehealth and RPM technology during COVID is based on three main factors: 
The willingness of medical providers 
Cooperation of patients
Changes in the regulatory environment that allowed for easier reimbursement
In the CoachCare survey, more than 87% of respondents stated that they never used their respective clinic's telehealth services, or any other healthcare clinic, before the COVID pandemic. But now, the percentage practically flips as 90% of respondents stated they currently use telehealth as an alternative to in-person visits.
RPM and Telehealth Are Here To Stay
COVID brought some significant changes to how providers and patients interact with each other, and it appears that this trend will continue into the future. CoachCare's survey found that more than 63% of respondents intend to continue virtual appointments even after health officials deem it safe to return to in-patient visits. 
Of the percentage of patients who have used telehealth conferencing in their patient-mobile app, more than 79% were satisfied with their experience. 
The survey results display just a few benefits patients enjoy from remote patient monitoring and telehealth. 
A reduced need to travel
More frequent, reliable, and effective communication with their healthcare providers
A cost-effective way to maintain health, in both time and money
The convenience of virtual services helps patients stay engaged with their health. There's no longer a choice between in-person appointments and no appointment at all. 
Virtual Healthcare Options Increase
The need for remote patient monitoring systems and devices continues to advance. The global market for remote patient monitoring and telehealth is predicted to reach $85 billion by 2026. Disposable income and increasing demands from an aging population are two major catalysts for virtual healthcare services. 
Technological advancements of RPM devices have also helped fuel virtual healthcare growth. Now, more patients can submit their health data directly to their providers. If needed, they can easily schedule follow-up appointments in the form of a telehealth visit.
RPM and Telehealth: Leading the Future of Healthcare
Virtual health appointments are the way of the future. RPM systems and telehealth take less time away from the day (both in travel and waiting times) and allow for more productive, efficient appointment scheduling than in-person visits. This all comes together in a full circle to help your organization increase revenue and serve more patients.
CoachCare is a leader in the RPM and telehealth solutions industry. Our software allows you to conduct telehealth sessions through a dashboard via live video, message, and content. Schedule a demo today!