24/7 Insights into Patients' Weight Loss Journeys
Seca mBCA partnered with CoachCare's custom-branded patient mobile app & physician dashboard provide further insight into patients' health status.

Medical Body Composition Analyzer that provides a non-invasive analysis in a rapid 17 seconds
Distinguish between fat mass and fat-free mass
Assess skeletal muscle mass
Quantify visceral fat in absolute values
Evaluate total body water, extracellular water and fluid distribution

Custom-branded platform to deliver a clinic's unique protocol
Biometric data uploaded to an online physician dashboard and available to staff
Up-to-the-minute alerts on anything out of compliance
HIPAA-compliant messaging and video conferencing
Detailed reporting for management
Remote Patient Monitoring features for maximum insurance reimbursements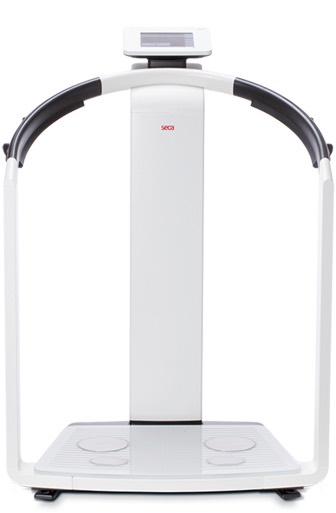 Benefits
Quick, easy to use technology and devices for both medical staff and patients.
Patients and coaches stay more connected and engaged between clinic visits.
Patients are more motivated to stay on track due to daily feedback.
Patient quality of care is enhanced through remote monitoring of daily and historical trends.
Patients achieve significant positive outcomes.