24/7 Insights into Patients' Health Journeys
The seca Spot-check Vital Signs Monitor (mVSA) 535 and medical Body Composition Analyzers (mBCA) combined with CoachCare's virtual health and remote patient monitoring platform work together to give providers a clear view into patient health status- both in-office and from the comfort of home.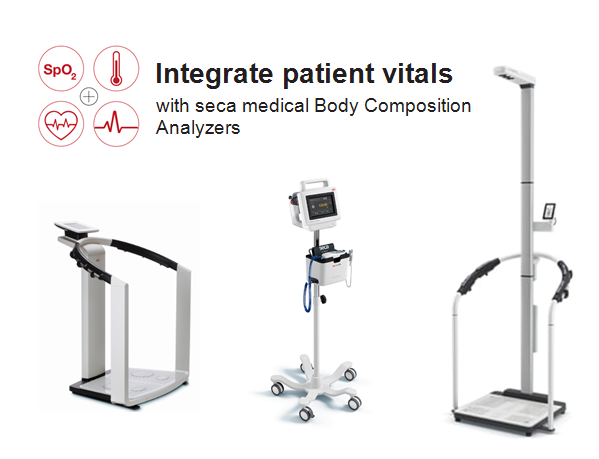 seca mVSA 535 - with optional ultrasound height measurement

Conventional vitals data measurement of blood pressure, SpO2, pulse rate, and temperature combined with the rapid collection of body composition data (fat mass, muscle mass and body water)
Eliminate transcription errors and increase patient safety with direct transmission of measurements
Easy-to-understand graphical presentation of measurement values on a touchscreen display
NEW! seca mBCA 554 - a spot-check Vital Signs Monitor that can be individually configured

Calculates a range of body composition parameters (i.e., fat mass, visceral fat, skeletal muscle mass, fluid distribution)
Cloud-based software taking the burden off of administrative IT issues
Optional ultrasound length measurement
Customizable templates for the most important fields of application
Large platform made of seca Bearclaw Glass® virtually break-resistant
Measurement and data transmission in only 24 seconds
800 lb / 360 kg weighing capacity
Calculate a range of body composition parameters (i.e., fat mass, visceral fat, skeletal muscle mass, fluid distribution) providing further insight about your patients
Display patient measurements in a one page results summary
Track and trend progress and determine meaningful changes
Fully customizable text and facility branding available
600 lb / 300 kg weight capacity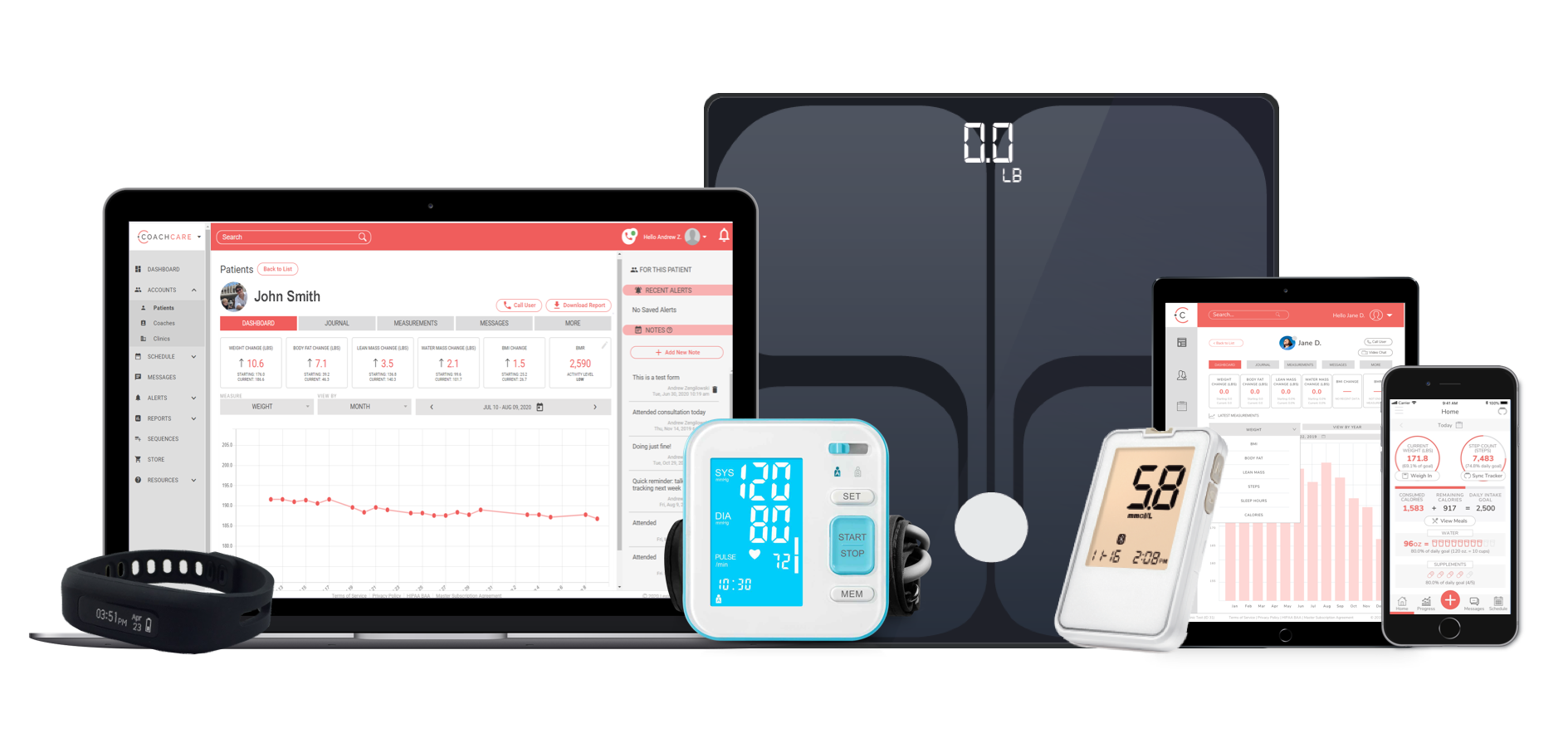 Custom-branded platform to deliver a clinic's unique protocol
Biometric data uploaded to an online physician dashboard and patient mobile app
Up-to-the-minute alerts on anything out of compliance
Full-featured telehealth tools Including video visits, messaging, digital content & health metrics tracking
Detailed reporting for management
Remote Patient Monitoring (RPM) features for maximum insurance reimbursements
Connected, RPM-approved devices including the BEAT Blood Pressure Cuff, SCAN Smart Glucometer, BALANCE Smart Scale & STRIVE Activity Tracker
Benefits
Improve clinic ROI through in-office body composition analyses and out-of-office Remote Patient Monitoring.
Completely configurable for your clinic's unique needs.
Quick, easy to use technology and devices for both medical staff and patients.
Patients and providers stay more connected and engaged between clinic visits.
Patients are more motivated to stay on track due to daily feedback.
Patient quality of care is enhanced through remote monitoring of daily and historical trends.
Patients achieve significant positive outcomes.
Clinics receive expert claims support to ensure maximum RPM reimbursements of $150+ per patient per month.